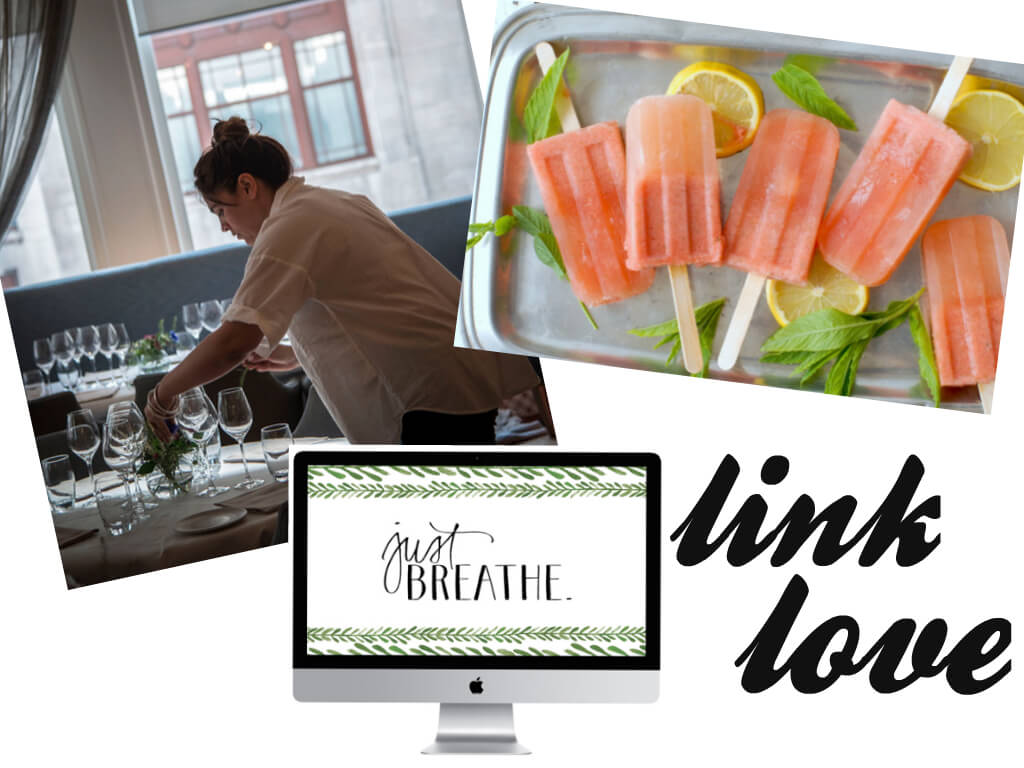 There's no point denying it, I live with my phone, laptop and iPad pretty much physically attached to me. It's not ideal but I just can't get enough of the amazing sites that are out there! I love discovering new amazing sites so thought we will share some of our link love with you...
If you love food you have to check out Jette's website and Instagram - her creations are beyond beautiful. She is a friend, one of our favourite creatives & we had the pleasure of working with her on several occasions (here and here). Jette is an incredibly talented food stylist and creative, the organizer of some amazing creative workshops (Calligraphy, Salt, Planting... just to name a few). She is also the driving force behind the gorgeous Long Table Suppers, if you have never been I highly recommend you go along to the next one!
Coco and Mingo is one of my favourite new finds. It's a US lifestyle & design blog with the most beautiful photography. It features all my favourite things - home decor, food, DIY and typography. Every now and then Jessica, the creator of Coco and Mingo, gives away these gorgeous freebies - anything from cute thank you cards, screensavers, invites, recipe cards to mention a few. I am a huge fan!
Style Me Pretty is one of my favourite websites ever and I visit it daily. So. Beautiful. Just recently their article with summer popsicle recipes popped up in my Pinterest feed. Not sure how the weather is where you are in the world but here in Dublin summer has decided not to make an appearance just yet. I however am determined to at least pretend it's warm and will be eating popsicles at home looking out on the rain.
Make sure you go and check out this week's link love and share your favourite links in the comments below :)
Enjoyed this post? Stick around and subscribe for more fashion insider sneak peeks! [do_widget id=mc4wp_widget-2]